Courchevel resort guide
The ski resort of Courchevel is in The Three Valleys (Les Trois Vallées) ski domain of the Tarentaise Valley, France. The most westerly resort within the world's largest ski area, Courchevel consists of four villages; Courchevel Le Praz, Courchevel 1550, Courchevel 1650 (AKA Moriond) and Courchevel 1850. 
Courchevel has a lot to say for itself. Courchevel 1850 was the first ski resort to be built from scratch in France. It has an infamous airport often ranked in the top-ten most 'challenging' landings in the world. Two of Frances 6-star hotel 'palaces' are located here. With seven Michelin starred restaurants, luxury shops from Prada to Chanel, it's no wonder world-class Courchevel attracts royalty, celebrity, the rich and the famous.
If you come for the winter skiing you'll have access to 600Km of well groomed piste from your base in Courchevel, and there really is something for every level of skier. From 19 gentle green runs for the beginners to an abundance of blue and red runs and a wealth of black, off-piste and tree runs. So you'll not only be in the largest ski area with world-class skiing, but you could be rubbing shoulders with Prince William, the Beckhams or the King of Morocco amongst many other elites who ski these slopes. 
Skiing in Courchevel
Courchevel links seamlessly to the extensive 600km of piste in The Three valleys. Therefore there is no shortage of piste for any level of skier. Of the 600km 16% is green, 40% Blue, 34% red, 10% Black and beyond the piste there are many challenging off-piste descents. The pistes, resorts and valleys are all linked by a modern and fast lift system. 
Courchevel ski passes for 2018/19 are €272 for 6 days or a Three Valleys 6-day ski pass is €306. Further options and prices can be seen here. 
Beginner Skiers
Each of the Courchevel villages has a beginner area with a free ski lift. The two which are best equipped for beginners are Courchevel 1650 (Moriond) and Courchevel 1850 as they have wide nursery slopes and long gentle greens to practice on. As one progresses there are ample blues throughout the resort to explore, the majority are groomed every night (fresh 'groomers' are listed on resort displays and the phone app). 
Intermediate Skiers
The wider area of The Three Valleys is made up of 75% blue and red runs, which opens up the huge area into an intermediate skiers playground with enough to keep you busy for weeks, months even. If you'd rather keep local try the treelined Cospillot blue run, a quiet, hidden piste, behind the Pralong chair lift. Enjoy the scenery as you descend the Cospillot onto the Stade piste and on into Courchevel 1550. Or if you're after a long cruising blue try the Creux, a favourite amongst many stalwarts of Courchavel. 
Advanced Skiers
Courchevel has a number of excellent black runs, which can be challenging due to the moguls. But, arguably the most challenging run is The Grand Couloir (of the Saulire couloirs) as it not piste bashed. Unlike the other 'off-piste' couloirs this descent is avalanche monitored and patrolled. Accessible from the Saulire cable car, it is a wide area between rocky outcrops and has a steep descent, unfortunately it can get tracked pretty quickly because of its popularity and piste status. Beyond the pistes there are copious other adventures to be had should you wish to hire a local guide to take you exploring. 
What we like about Courchevel
Le 1947, Fine dining with three Michelin stars.
Creux, Super cruise this awesome blue run.
La Fromagerie, Traditional Savoyard eatery.

 

Promenade the luxury shops of Courchevel, 1850.

 

L'Equpie Bar at Hotel Tournier, popular with locals and tourists.

 
Airport Transfers to Courchevel
Transfers from Geneva, Lyon, Grenoble and Chambéry airports to Courchevel in comfortable, professionally driven private vehicles from Mountain Rescue. Business Class or First Class services are also available. 
Courchevel to/from Geneva, Lyon and Grenoble airports in under 3hrs and Chambéry airport in under 2.5hrs (weather and traffic permitting).  
Route Guides
Pleas visit our transfer routes page to familiarise yourself with the route, wether travelling with us or by other means.
Lyon to Courchevel
Geneva to Courchevel
Mountain Rescue Offer
A range of minibuses and vehicles
First Class and Business Class Services.

 

Professional, English speaking drivers.
Free booster and child seats on request.
24/7 support from our office.
Please use the quick quote form on this page or visit the booking form to get a competitive quote. Our office will reply with the relevant travel details and a link to make a secure online payment. On receipt of payment we will send a booking confirmation.
Mountain Rescue Transfers is a french registered transport business, licensed and insured to carry paying customers in France and Switzerland.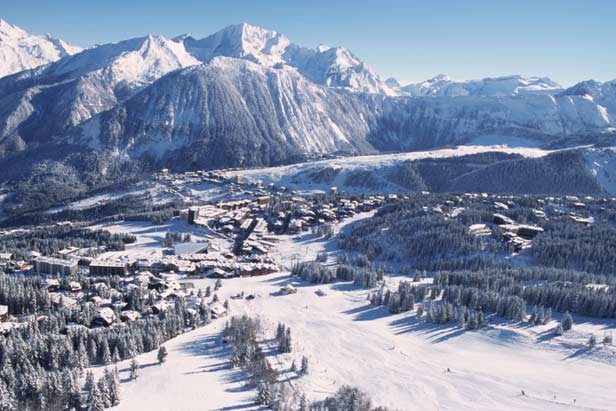 Useful links for Courchevel