Chambéry Airport History
In 1934 Aix-les-Bains was recognised as a popular tourist destination and so proposed a mixed military/civil aerodrome situated on the flat land close to Lac de Bourget (Lake Bourget).
In 1990, ahead of the 1992 winter Olympics in Albertville, the airport had a makeover - a modern style, larger terminal and extended runways.
2000 saw the first weekly flights between Chambéry and London Stansted, implemented by Buzz, and in 2001 the Dutch airline Transavia landed a Boeing 757 here, holding 220 passengers. The biggest airplane ever to land at Chambéry.
Things where in full swing for Chambéry airport by this time and of course with its proximity ski resorts such as Courchevel, Tignes and La Plagne the number of passengers continued to rise.
In 2005 a new record of more than 12,000 passengers passed through Chambéry airport in one weekend! This meant the little airport had to evolve even faster. A new bus station was added in 2009 for skiers to make their way to resorts. Airport facilities improved to handle the ever increasing numbers.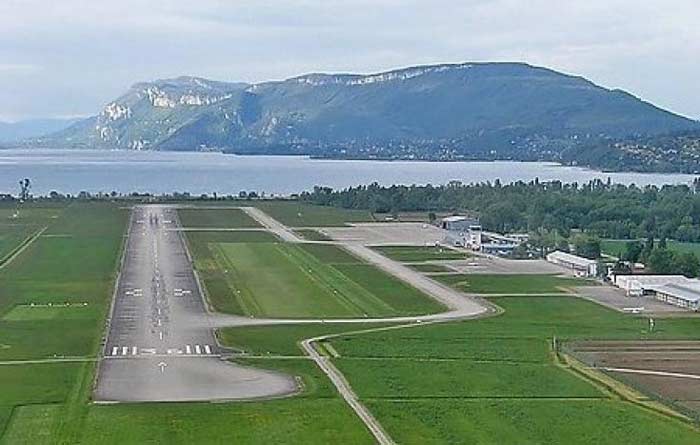 Chambéry airport location
Zoom in on the MR pins to view the Mountain Rescue pick-up point in Chambéry airport.
Snow Forecast Chambéry Airport