Transfers from Grenoble Airport to Les Arcs Ski Resort
Airport transfers from Grenoble airport to Les Arcs are straight forward. Most of the route is on the motorway and the total transfer time isn't much more than 3 hours depending on where your accommodation is in Les Arcs and what day/time you travel.
Mountain Rescue offers a private transfer service including free waiting time in the case of delays. We have comfortable 4 wheel drive Volkswagen minibuses and experienced drivers. Our private transfer service means you have sole occupancy of one or more of our vehicles.
If you have any questions about our services please get in touch via phone or email.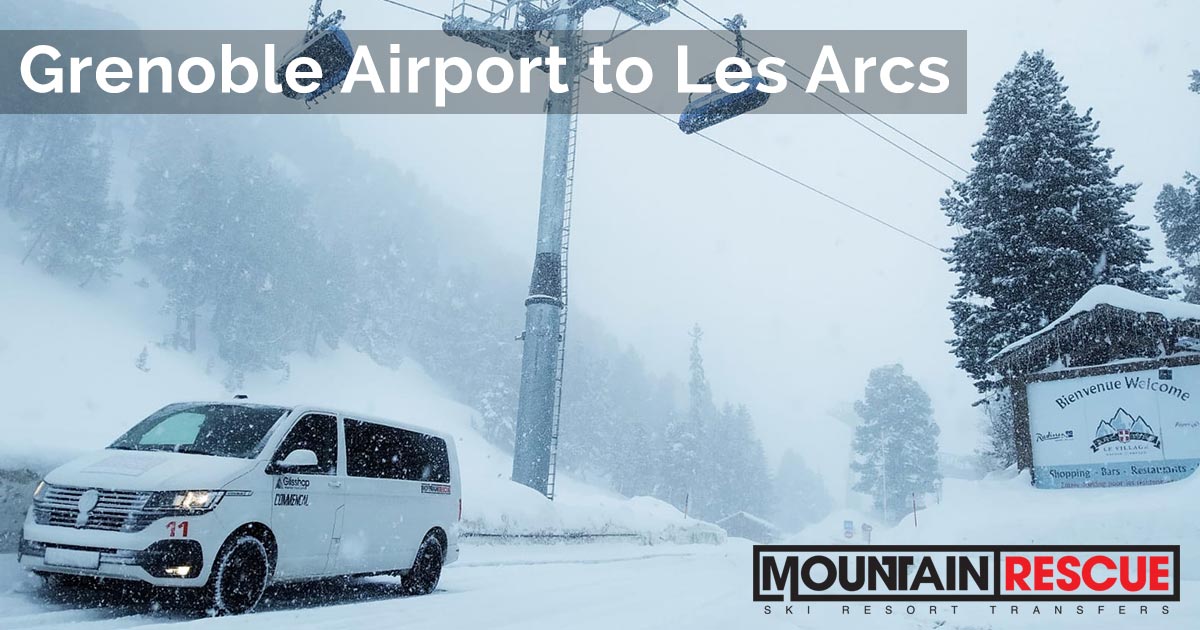 Getting to Les Arcs
Travelling from Grenoble international airport to Les Arcs couldn't be simpler, Grenoble is a relatively small airport and normally you come through baggage pretty quick. Once through you will be met by one of our very happy drivers and taken to your vehicle.
The airport is actually 40 km northwest of Grenoble and there are two routes you can take to get back to the mountains.
Either heading towards the A43 and Chambéry or directly towards Grenoble and skirt around the edge of the town itself.  We normally swop the route depending on which one we think will be the clearest route on the day.
Most of the route is motorway so even thought the route is longer than coming from Geneva the time is about the same. Once you reach Albertville you head in the direction of Moûtiers and then Bourg Sainte Maurice. Once at Bourg you have about another 30 km to get up to Les Arcs 1950.
Mountain Rescue recommends you plan to land in Grenoble early morning if travelling on a Saturday. This will help you avoid any traffic build up that usually occurs later in the day. Departure time from Les Arcs to Grenoble will normally be around 5 hours 30 minutes before your flight time. This is subject to change on the certain weeks of the season.