Past and present
After organising emergency transfers for holiday makers stranded in the Alps due to the ash cloud of  Eyiafjallajokull volcano in 2010, we called ourselves the Mountain Rescue and started along this road we are on today.
Nowadays along with all the other local firms in the area we only have to deal with the extreme and unpredictable weather conditions and the occasional 50 ton rock blocking the path to Val Thorens.
Using experience and plenty of planning is the way to operate at this type of altitude. We use a comprehensive booking and scheduling system to take care of our data and our office is running 7 days a week helping customers and taking last minute bookings.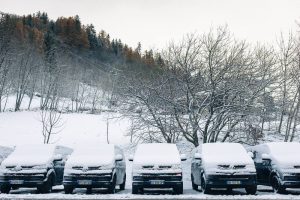 As you would expect, operating a French registered transport business, there is plenty of red tape to keep on top of and as we operate inside Switzerland as well, all our drivers need to be registered each year with the Swiss authorities before they start work. All our drivers also have to supply a basic disclosure, pass a french medical and be able to drop 10 interesting facts about the route from Geneva to Tignes in order to start the season with us, so its no simple feat!
Our team is made up of myself, my wife, our office team and around 20 elite drivers, between us we have an extensive knowledge of working in the Alps and in particularly the Tarentaise valley.
Our main business is private airport transfers from Geneva, Lyon, Grenoble and Chambery airports but we also offer our services around the cities and pick ups from hotels in all of these areas and occasionally other locations.
We know traveling from the airport to resort isn't the most exciting part of the holiday but its our aim to make it as enjoyable and pleasant as possible.
We ask you to sit back, enjoy the ride and let us bring you seamlessly from the plane to the powder.
Simon Wilkinson (Owner)
Winter 2017/18
Due to our popularity last winter this year we have extended our fleet and added another 5 brand new Volkswagen Caravelles and a VW Caddy comfortline for smaller groups. Our total fleet size is now 19 vehicles all alpine ready driven and kept spankingly clean by our team of super experienced Mountain Rescue drivers.
If you are booking a transfer last minute we offer last minute transfers from Geneva and the other airports we operate out of. Every weekend we put up the empty legs available for the coming week. So if you are looking for a transfer for the coming week you may find a real bargain.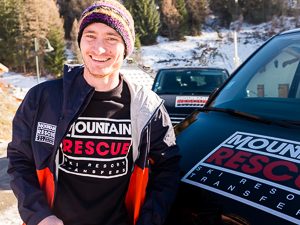 This year with even more drivers on the road we have created our very own Mountain Rescue Team page, check out your drivers profile by going to our Team Page.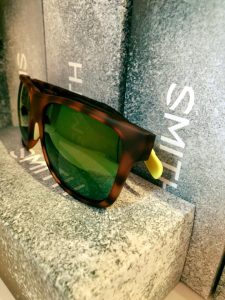 We are also very proud to be now working in partnership with SMITH Optics, this new relationship means that all our drivers will be protecting their eyes with the latest sunglasses from Smith and our customers can benefit from a 10% off any SMITH product voucher they can only pick up on their transfers with us.